a
creative

digital agency expert on WordPress

.

We deliver outstanding web development and design services to small and mid-sized businesses to help them to grow, combining creativity and expertise to provide enterprise-quality solutions





Custom

website design and development

.

Here are some examples of where we can help you:
New websites — from design and build through to launch

Updating the look and feel of an existing website

Custom Plugins

Third-party API integrations

Static sites and landing pages
Wrecking boundaries

one web experience at a time

.

We focus on small & mid-size businesses interested in increasing visibility online to grow and expand their business
We help small and mid-size businesses to succeed
We support small businesses in enhancing their online presence, which we consider a valuable contribution to the community. Small businesses are the backbone of the economy, and we help them succeed.
We value long-term and collaborative partnerships
We deliver on our promises and prioritize finding solutions to help you achieve your business objectives. While having a great team is important, we don't rely on jargon or unrealistic timelines to hide behind.
We offer big smarts and hearts in a small package
We are a small and tight-knit group of experts who will keep you informed about the individuals working on your project. Our clients are incredibly important to us, and we treat them like extended family.
We work
together

.

We work with you to turn your vision of the perfect website into a reality. You won't have to worry about slow loading times or broken links anymore. We deliver exceptional work, all while keeping your goals in mind.

Some companies may claim to create custom websites but impose their ideas. We value your input and will bring the website you've imagined to life. It won't just look great but will also be speedy and effective.

Let's get started
The 76's
experience
.
Our building process consists of four straightforward steps that have been proven to ensure success.
However, we understand that every business has unique needs, which is why our process is also flexible and adaptable. You can choose any of our services individually or go through the entire process, from the Workshop to the final celebration. We are here to cater to your specific needs and help you achieve your goals.
Get Started
Planning.
Our first objective is to come up with a targeted plan based around all of the original criteria that was developed during the onboarding process.
Design.
Once the wireframes have been completely nailed down, we move into the design phase. This is where we give life to our wireframes.
Development.
We consider it our ultimate playground, where we can tap into our creativity and expertise to ensure that your website is a well-oiled machine that seamlessly delivers results for your business.
Maintenance.
Even a well-coded website, over time and without proper attention, can become outdated and pose a risk to your business. That's where Step 4 comes in - Maintenance.
Featured

Project

.
Hurliman Heating
76 Digital's redesign and migration project for Hurliman Heating's website resulted in increased traffic and conversions, reduced maintenance costs, and improved control over their website's content and management. The use of WordPress as a CMS and optimization for search engines proved to be effective in achieving these goals.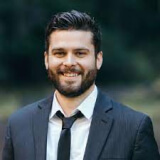 I've had the pleasure of working with Enrique and the 76 Digital crew on various web and software development projects for years. I'm convinced that there is nothing these guys can't do. Have a problem? He'll fix it and leave it better than he found it. Have something you want to build? They'll make it on time, on spec, and on budget. They are excellent, and I would highly recommend them to anyone.
Kylon Gienger, Owner
View Case Study